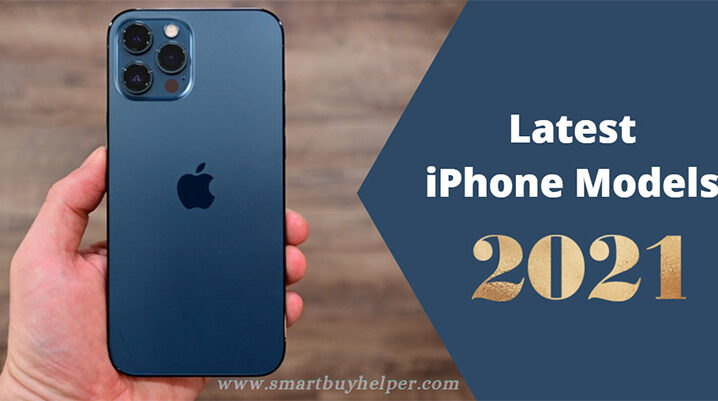 Here we are going to take a look at the latest iPhone models. The latest iPhone models which are available in the year 2021 is the iPhone 12 series. The iPhone 12 series have 3 different variants.
The iPhone 12, iPhone 12 mini and iPhone 12 pro max are the 3 different variants. iPhone 12 series is one of the trending smartphones in the year 2021.
We shall look at the specifications of each variant and let's decide which one is the best product which is online for you.
See Also : Best Gaming Laptop for Lower Price
Latest iPhone in 2021
iPhone 12
Features and Specs:
Display: 6.1 inch Super Retina XDR
Storage variants : 64 GB, 128 GB, 256 GB
Primary camera: 12 MP + 12 MP
Camera: Ultra Wide, Optical Image Stabilization, Portrait Lighting with Six Effects, Smart HDR3, HDR Video Recording with Dolby Vision, Stereo Recording
Front Camera: 12 MP
iPhone 12 Mini
Features and Specs:
Display: 5.4 inch Super Retina XDR
Storage Variants – 64 GB, 128 GB, 256 GB
Primary camera: 12 MP + 12 MP
Camera: Optical Image Stabilization, Portrait Lighting with Six Effects, Smart HDR3, HDR Video Recording with Dolby Vision, Stereo Recording
Front Camera: 12 MP
iPhone 12 Pro Max
Features and Specs:
Display: 6.7 inches Super Retina XDR
Storage Variants: 128 GB, 256 GB, 512 GB
Primary camera: 12 MP + 12 MP 12 MP
Camera: Pro 12MP Camera System, Wide and Telephoto etc.
Front Camera: 12 MP